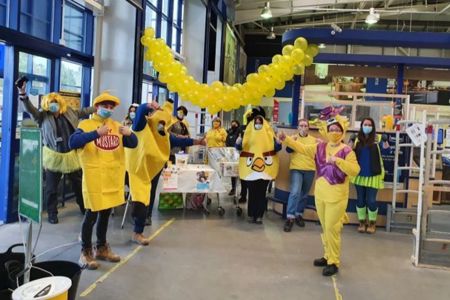 ---
WICKES & YOUNGMINDS
Wickes
---
Agency: Charity partner: YoungMinds

2020, the year Wickes initiated their partnership with YoungMinds. Also the year of COVID-19.
In a year blighted by the worst odds, Wickes excelled in their promise to YoungMinds to rally behind them, and raise an enormous amount of funds. Revolutionising what YoungMinds once thought possible.
With record breaking fundraising, incredible virtual events across the business and colleagues getting involved, at every level, from distribution to the board, their partnership has exceeded all possible expectations.
YoungMinds state, that trusted adults are pivotal in young people's lives.
For guiding them through their own battles, building their resilience, just being there. Wickes have been this figure for YoungMinds. They have risen in the face of adversity, in ways far beyond the standard metrics of success, like fundraising. The charity partnership has brought colleagues together. Their good will has enhanced the fabric of the culture inside the business, whilst having a compelling impact on what YoungMinds can do to change the future for young people's mental health.