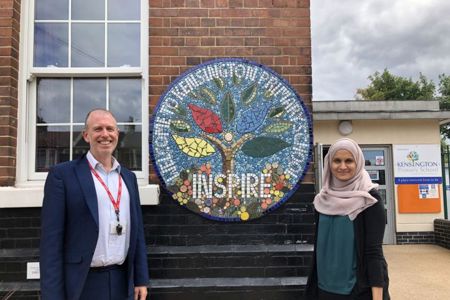 ---
WELL SCHOOLS
Bupa Foundation
---
Agency: Charity partner: Youth Sport Trust

Well Schools is a growing community of like-minded educators who believe that the wellbeing of staff and pupils should be at the heart of education.
Well Schools is driven by schools and powered by a partnership between Youth Sport Trust and Bupa Foundation.
There are three pillars to a Well School- Well Led, Well equipped and Well Prepared.
As part of the Well Led pillar, the Bupa Foundation offer the Wellbeing for Educators programme free wellbeing workshops for anyone who works in a school. Helping educators to be at their best for themselves and to be able to support those around them.
The programme launched in 2020 and together we have already helped:
- 33 founding schools representing more than 23,200 children to pioneer Well Schools
- Free well school hub launched in September 2020, with 628 users across 380 schools that have already signed up to the platform in the first few months.
- The Bupa Foundation Wellbeing for Educators programme, part of the Well Led pillar, reached 1,089 educators in 2020 with free wellbeing workshops. 70% reported working on being more positive in their daily life and work 1-4 months after taking part.
www.well-school.org