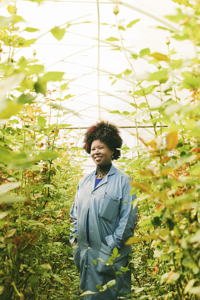 ---
Waitrose Foundation partnership with Farm Africa
John Lewis Partnership
---
Client: Farm Africa

Waitrose & Partners and Farm Africa are partnering to improve the livelihoods of farmers, workers and communities on 23 farms in Kenya and Tanzania who grow, pick and pack fresh produce and flowers.
Since beginning our partnership in 2019, we have invested over £2.5m in Foundation farms. We have delivered 60 community-led projects including green energy provision, school infrastructure, tree nurseries, female health and sanitation, microfinance and an emergency Covid-19 response campaign. These projects have benefited 20,000 farmers and workers and 100,000 members of the wider community.
We are currently improving climate resilience for 4,500 workers through training, income diversification, green energy sources and afforestation. This project has gained support from the Foreign Commonwealth and Development Office.
Our partnership puts the worker's voice at the centre. We empowered 30 worker committees, providing training and support to identify local projects that funding could support. They lead project planning and ensure the sustainability of the programme. A regional steering committee provides additional expertise and strategic direction.
Over the last 4 years, our work has given agency to farmers and workers, made significant improvements to their lives and their communities, while creating a more resilient supply chain for Waitrose.