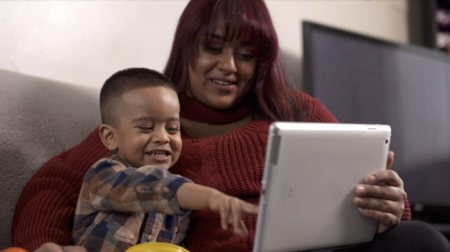 ---
Vodafone & Barnardo's
Vodafone
---
Client: Barnardo's

Staying connected to our family, friends, education, work, and support services has never been so vital, yet Barnardo's estimates that 700,000 children and young people across the UK do not have adequate access to a computing device or internet access at home, making it a struggle to access basic services, study from home, or simply keep in touch with family and friends.
Barnardo's and Vodafone UK began working together in May 2020 to address the digital divide and to bring connectivity to disadvantaged young people and families across the UK.
As part of Vodafone UK's Everyone.Connected campaign they are aiming to connect 1 million people living in digital exclusion by the end of 2022, and we are achieving this together via: •The Great British Teach Appeal, providing devices and connectivity for those without access; •Discover Digital, equipping young people with the digital skills they need; •Kidsmas Live, through sponsorship of the event and raising awareness of our partnership.