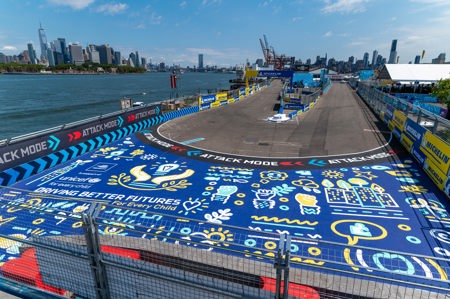 ---
UNICEF UK x Formula E
Formula E
---
Client: UNICEF UK

Formula E and UNICEF UK launched a three-year partnership in 2021 to help children through UNICEF's Safe and Healthy Environment Fund with one main objective: to accelerate positive change around the world to ensure children and young people grow up on a cleaner, safer planet. The funding from Formula E contributes to programmes and policy actions to improve the wellbeing of over three million children worldwide.
One highlight of the Fund is 'La Casita de Agua y Energia', a programme directly funded by Formula E. Through the partnership, UNICEF identified 30 Mexican schools with limited access to clean water in the states of Guerrero and Mexico and installed permanent structures. These structures, support local children and their communities with clean drinking water through an innovative rainwater harvesting and filtration system, powered by renewable energy sources from a static bike and a solar panel system. The programme also trains teachers and students on climate change, clean water, and renewal energy.
Thus far, funding from the partnership is used to elevate the voices of 696,000 young people in 75 countries, empowering them to lead and participate in civic initiatives, promoting climate action and disaster risk reduction.