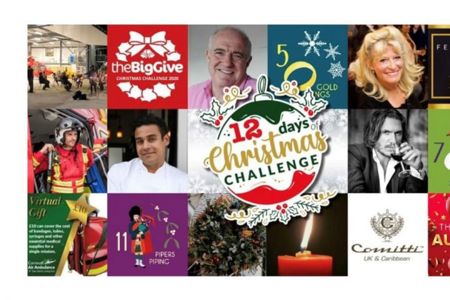 ---
TWELVE DAYS OF CHRISTMAS CHALLENGE
Comitti Boats UK & Caribbean
---
Agency: Charity partner: Cornwall Air Ambulance Trust

The partnership between the Cornwall Air Ambulance Trust (CAAT) and Comitti Boats UK & Caribbean not only raised awareness this Christmas but a massive £145,000 allowing the charity to buy a new rapid response car, pay for advanced training for 4 paramedics and fund 80 critical care missions.
The Twelve Days of Christmas Challenge was the brainchild of Comitti Boats UK & Caribbean founder, Dr Karen Dickens, who wanted to create an interactive fundraiser to put some magic back into Christmas. Engaging the local community, as well as bring in new audiences, the Challenge was timed so supporters could double their donations through The Big Give. Karen and the charity galvanised a team of celebrities, suppliers and partners to each host a different day in the specially created Virtual Twelve Day of Christmas Advent Calendar. Each day viewers were encouraged to donate as they watched the events. Starting with a Virtual Christmas Carol Concert featuring 200 performers across Cornwall, the Challenge featured exclusive live celebrity cooking & painting demonstrations and interviews. Virtual Christmas cards & gifts and the launch of the CAAT Online Store culminated in a Grand Auction featuring one-off, exclusive gifts.
Not bad for Twelve Days !.