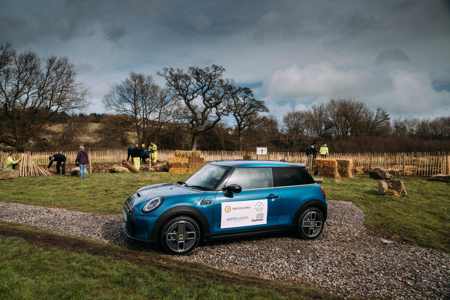 ---
Tiny Forest X MINI UK
MINI UK
---
Client: Earthwatch Europe

MINI UK has partnered with Earthwatch Europe to bring the benefits of nature connection directly to local communities with Tiny Forest: super tiny, super powerful native forests planted in 200m2 of urban space. The partnership works to address fundamental disparities in public access to green space, aiming to enact social change by creating innovative ways for communities to connect with nature. MINI UK, in alignment with their new battery electric vehicle, MINI Electric, has committed funding for 14 forests across the UK, facilitating community engagement and scientific research at each, which contributes to Earthwatch Europe's charitable objective to increase people's connection to nature through education, engagement and citizen science activities.
To date, 10 Tiny Forests (equating to 5,880 trees) have been planted and 700 community members have been engaged through planting days, despite challenges posed by the COVID-19 pandemic and the need to think creatively and collaboratively to identify sites that deliver for communities and meet MINI's CSR objectives.
The plantings have already had a profound effect on local communities, based on qualitative surveying, and several benefits for MINI UK and Earthwatch Europe.