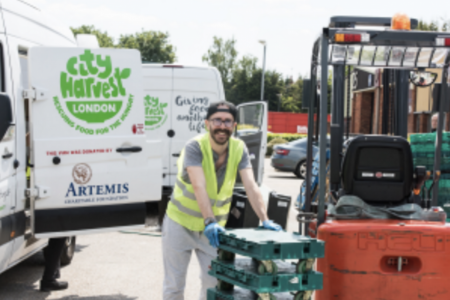 ---
TIBCO4GOOD - CITY HARVEST LONDON
TIBCO Software
---
Agency: Charity partner: City Harvest London

City Harvest London is a non-profit that was founded in 2014 by a small group of individuals who were aware that in one of the wealthiest cities in the world, there is also acute hunger. The charity helps feed the hungry by collecting and transporting unused, quality food, and redistributing this massive surplus of uneaten food that would otherwise end up in landfills to those in need. However, the model came unstuck due to the pandemic and the logistical issues it presented, impacting the charity's ability to deliver food to the hungry.
To address this, the organisation utilised the TIBCO Connected Intelligence platform, implementing predictive analytics and cloud integration to innovatively address these logistical challenges.
Although COVID-19 presented a massive challenge to its mission, the team quickly responded with support from technology across the TIBCO platform to sustain City Harvest's partnerships and keep those in need fed. Prior to the lockdown, City Harvest was providing enough food for roughly 80,000 meals per week. This number scaled up significantly, and by the end of lockdown, it was providing enough food for 170,000 meals.