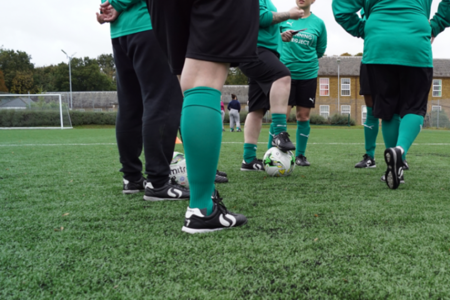 ---
THE TWINNING PROJECT AND HER MAJESTY'S PRISON AND PROBATION SERVICE (HMPPS)
Her Majesty's Prison and Probation Service
---
Agency: Charity partner: Twinning Project

Twinning Project is a partnership between Her Majesty's Prison and Probation Service (HMPPS) and professional football with the objective of twinning every prison in England and Wales with a local professional football club.
The aim is to engage approximately 50 prisoners per year in each of the 114 prisons in England and Wales in football-based programmes to improve their skills and employability whilst simultaneous improving their mental, physical health and all-round wellbeing. This will enable them to obtain a qualification which will help improve their life chances and gain employment. Ultimately, this will almost certainly lead to a reduction in reoffending and save lives.
Recidivism is one of the greatest socio-economic burdens the UK currently faces with the recent total estimated at a staggering £18.1 billion per year.
Although most prisoners self-report as being broadly inactive prior to custody, once in custody prisoners partake in circa 1 to 2 sessions of physical activity per week (pre-Covid and unfortunately, this was paused during lockdowns). The Twinning Project supports HMPPS in their aim to increase and sustain this engagement in sport and thereby essential provide them with employability upon release.