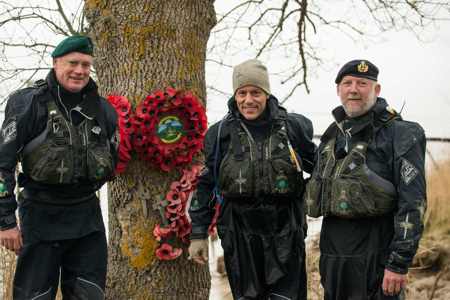 ---
The Patron Armed Forces Initiative
Patron Capital
---
Client: The RMA - Royal Marines Charity

Since 2010, the long-term partnership between Patron Capital and RMA - The Royal Marines Charity (RMA-TRMC) has helped those whose life prospects have been impaired due to their military service achieve their potential. Though the Royal Marines comprise just 4.5% of UK defence forces, the elite nature of the force means it suffers disproportionately high rates of death, casualty, and mental-health issues.
A focus for the partnership is to help RMA-TRMC beneficiaries establish stable, healthy lives after service, including finding new, fulfilling careers. Patron works with the RMA-TRMC to raise funds for the charity and awareness of its cause, often by taking part in and/or sponsoring extreme challenges; Patron provides direct assistance and makes the entirety of its resources as a commercial business available to the RMA-TRMC and its beneficiaries.
Rather than just ticking CSR boxes, Patron has built its long-term partnership with the RMA-TRMC into its corporate values and company ethos. As a result, Keith and the Patron team have raised close to £4m for the RMA-TRMC since 2010, and more than 200 injured service people and their families have been helped directly.