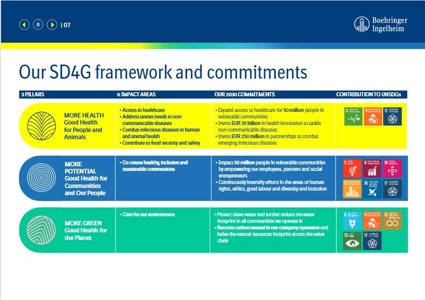 ---
The ICS Clean Air Partnership
Boehringer Ingelheim UK and Ireland
---
Client: Global Action Plan

Many non-communicable diseases (NCDs), including cancer, heart disease, lung conditions and stroke, are triggered or worsened by air pollution. In England, approx. 36,000 premature deaths a year are caused by air pollution – just shy of 100 deaths per day. Additionally, NCDs and poor air quality disproportionately affect people in the lowest socio-economic groups, meaning air pollution is not only a healthcare crisis, but one that deepens existing inequalities in society.
Urgent action is required. This campaign, inspired by Boehringer Ingelheim's sustainable development goals, aims to directly address the threat of air pollution to healthcare, vulnerable communities and the environment by not only highlighting the issue but empowering leaders to take action.
Global pharmaceutical company Boehringer Ingelheim (BI), who employ over 700 staff in the UK, partnered with the UK's leading environmental change charity Global Action Plan (GAP) for a solution. Together, they launched a pilot project with Newcastle upon Tyne Hospitals NHS Foundation Trust (Newcastle Hospitals). This fed into the creation of a ground-breaking Framework that any Integrated Care System (ICS) can use, free-of-charge, to improve air quality and ultimately health in their community.