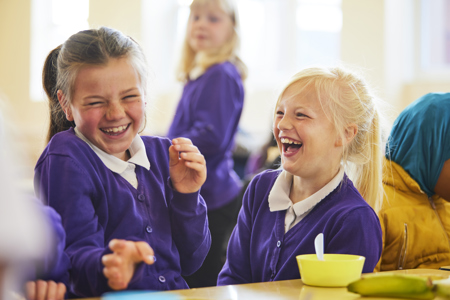 ---
The Greggs Foundation - Building Stronger, Healthier Communities
Greggs
---
Client: The Greggs Foundation

The Greggs Foundation is the charitable arm of Greggs and has grown from a small family charity into a national grant-making programme, distributing £3.5 million in grants per year.
In schools, the Greggs Foundation has grown a network of Breakfast Clubs for over 24 years. Developing from a single school in Newcastle upon Tyne to now supporting nearly 50,000 children a day at 789 schools across England, Wales, Scotland and Northern Ireland. Breakfast Clubs are a flagship programme of the Foundation.
The Greggs Foundation also extends support to families through their hardship programme. Individuals or families experiencing hardship can apply for funding to receive clothing, food and energy vouchers as well as home appliances delivered direct to their door. It is a programme that has become a lifeline to thousands, particularly as the cost-of-living crisis stretches household budgets to the limit.
The Foundation aims to build stronger communities by funding organisations delivering long-term change. The community hubs programme issues grants of up to £20,000 per year to organisations in the local vicinity of a Greggs Outlet. Channelling a portion of the profits from every Greggs Outlet directly back into the community.