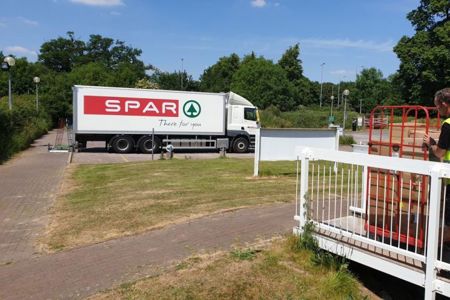 ---
SPAR'S NURSE PPE CLICK & COLLECT SERVICE
SPAR
---
Agency: Charity partner: Marie Curie

When coronavirus hit, Marie Curie UK faced immense challenges. Not only were their nurses supporting drastically more terminally ill patients, their safety and protection became even more critical. Yet delivering the vast quantities of PPE to frontline staff was presenting a 'logistical nightmare'- shifts were having to be cancelled, and nurses were unable to care for their patients.
But SPAR UK have provided a lifeline to Marie Curie. In what has affectionately been called SPAR's 'PPE Click & Collect Service', SPAR pick up and deliver thousands of PPE packages to local SPAR stores, for Marie Curie nurses to then pick up safely and reliably.
SPAR's support has been transformational. Since May 2020:
- over 1 million pieces of PPE delivered
- over 40,000 day and night nursing shifts equipped
- 150,000 nursing hours protected thanks to SPAR's vital support.
Nurse manager, Karen Burfitt summed it best when she wrote a letter of thanks to SPAR: You have made an incredible difference. You have prevented us having to cancel crucial shifts, prevented us having to make a phone call to an exhausted wife to say sorry no one is coming tonight. You have enabled us to catch our breaths and helped us keep going!