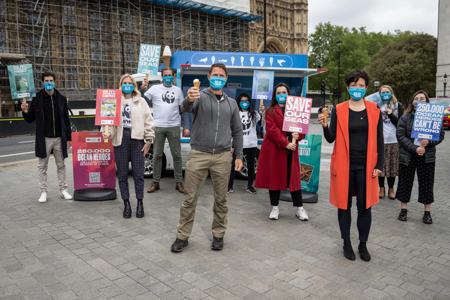 ---
Sky-WWF-UK: A partnership inspiring millions to help protect and restore our oceans and tackle climate change
Sky
---
Client: WWF-UK

Sky and WWF joined forces in 2009 with a mission to tackle some of the world's most pressing environmental issues. From tackling devastating deforestation in the Amazon, to restoring and protecting ocean habitats and fighting the climate emergency.
In February 2020, Sky set its ambition to be net zero carbon by 2030, two decades ahead of Government legislation. Through the partnership with WWF, Sky is inspiring millions to #GoZero and empower people to build a better world.
From January to June 2021, the Ocean Hero Campaign recruited 280,000 ocean advocates to take-action in their daily lives for a more ocean-friendly lifestyle and called on the UK Government to commit to ocean recovery. Their actions helped drive DEFRA to announce it had banned fishing and other damaging activities from at least five Highly Protected Marine Areas on World Ocean Day 2021.
From June 2021, the next chapter of the Sky and WWF partnership is showcasing the power of UK nature to the public - its soil, seagrass, peat, plants, trees and more - being celebrated, protected, and restored. The Force for Nature campaign launched in September and took a physical presence at COP26, as part of a 2-week UK nature installation.