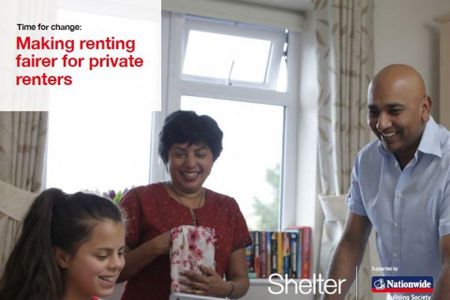 ---
SHELTER & NATIONWIDE BUILDING SOCIETY PARTNERSHIP. 20 YEARS OF WORKING TOGETHER TO HELP THOSE IN HOUSING NEED
Nationwide Building Society
---
Agency: Charity partner: Shelter

At Shelter and Nationwide, we both believe everyone deserves a place they can call home. Using Nationwide's leading voice in financial services and Shelter's expertise in providing advice on bad housing and homelessness, we are helping address the UK housing emergency together.
This year we celebrate 20 years of the partnership. something we're immensely proud of and rare in the world of corporate charity partnerships. Since launch, the partnership has advanced from fundraising to having more focus on influencing systemic change and providing vital support, so we can make a real difference to those who need it most.
Over the years and now at a time when supporting charities is so important, Nationwide employees and customers have rallied behind the partnership, but also worked hard to make a fundamental difference to thousands of peoples' lives. Over the last 20 years, Nationwide has raised more than £6.7 million for Shelter, helped almost 100,000 people facing bad housing and homelessness and influenced policy change.