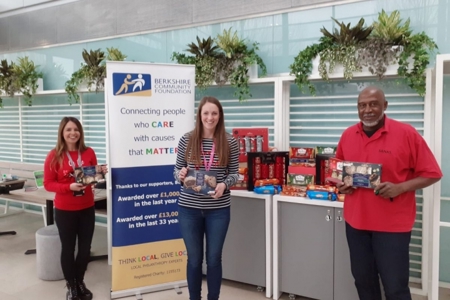 ---
RECKITT SOCIAL IMPACT TEAM
Reckitt
---
Agency: Charity partner: Berkshire Community Foundation

Reckitt launched its Fight for Access Fund in 2020 in response to supporting communities during the pandemic. Against a confirmed investment of over £52m, Reckitt reached (directly and indirectly) around half a billion people in over 60 countries with access to health and hygiene products, information and resources.
Reckitt provided support to health workers and the most vulnerable including expectant mothers in lockdown, those living with HIV/Aids and refugee communities. Uniquely placed to support in this global hygiene crisis of Covid-19, Reckitt donated 27 million products to help stop the spread and break the chain of infection.
Led by Sandra, the Reckitt Social Impact Team, (Sandra, Susannah, Fathma and Vik) mobilised efficiently in the global crisis. Managing an investment budget that had tripled, the team ensured accurate data collection systems, procedures, monitoring, measurement and reporting mechanisms and engaged employees globally.
This team is a small but mighty foursome working together to ensure that the Reckitt purpose to make access to the highest quality hygiene, wellness and nourishment a right and not a privilege was acted upon- especially in this emergency situation. The team really did achieve a lot in 2020 – and continue to do so into 2021!