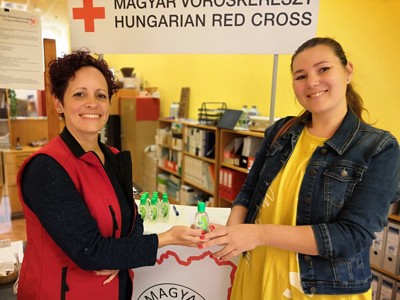 ---
Reckitt and the British Red Cross: Helping communities prepare for, respond to and recover from disasters
Reckitt
---
Client: British Red Cross

In February 2021, Reckitt and the British Red Cross joined forces to provide vital health and hygiene support for families facing disasters and emergencies.
At Reckitt we believe that access to high quality hygiene, health and nutrition should be a universal right, not a privilege. During crises, access to health and hygiene services is critical. That's why Reckitt joined the British Red Cross' Disaster Relief Alliance (DRA), a community of businesses investing in the future of humanitarian action. We support the Red Cross to act before, during and after emergencies to meet people's needs (including health and hygiene) and build community resilience, through the provision of timely, expert support.
In addition to financial investment, Reckitt has unlocked additional resources to maximise the reach and impact of our partnership. In just one year, Reckitt has donated 1.3 million units of Dettol sanitiser to seven Red Cross Red Crescent National Societies ('National Societies'), helping 358,000 frontline Red Cross staff and vulnerable individuals protect themselves against Covid-19. Additionally, employees across 16 markets volunteered 279 hours to help create digital maps of flood-prone communities in Bangladesh. These maps help communities and humanitarian organisations better prepare for and reduce risks from floods and other crises.