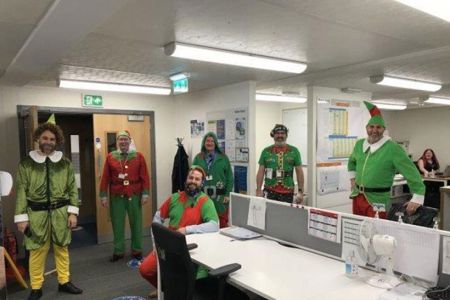 ---
QUADRUPLE MATCHED GIVING
Cadent
---
Cadent's programme of Matched Giving matches £1 for £1 of employee fundraising for any UK registered charity up to £400 each financial year. It's a historical programme that has benefitted the communities we serve in the North West, West Midlands, North London and East for many years. However, the pandemic dramatically impacted our employees' ability to fundraise for the charities they hold close to their hearts.
That's why we introduced a 12-week campaign of engagement and extra funding opportunities so we could re-energize our employees and get them back to supporting their chosen charities as well as our corporate charity partner Alzheimer's Society. During October to December 2020, we quadrupled our offering and matched £4 per £1. In addition to this, the most innovative fundraising ideas could be matched by up to £10 per £1.
Our employees stepped up to the challenge, reaping the benefits to their own wellbeing and that of their local communities and we couldn't be more proud of their efforts. From bake sales and hill marathons to charity bike rides and virtual competitions, they went to lengthy efforts raising significantly more in three months than they had in the previous six.
We look forward to supporting their efforts long into the future as part of our ongoing commitment to charities across our communities