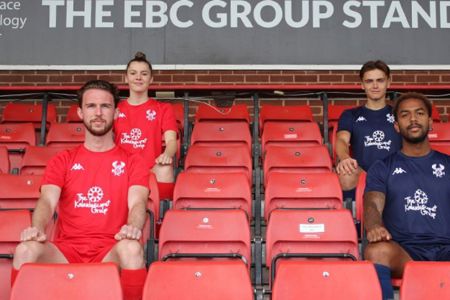 ---
PROMOTING ACCESS TO MENTAL HEALTH SERVICES IN SPORT
Kidderminster Harriers Football Club
---
Agency: Charity partner: Kaleidoscope Plus Group

Suicide rates in England hit a record high in 2019. Accessing mental health services saves lives.
Kidderminster Harriers FC and mental health and wellbeing charity Kaleidoscope Plus Group (KPG) proudly forged the first partnership of its kind in National League football in 2020 to address issues preventing people from accessing mental health services, particularly in football where there are clear barriers.
Mental health is a huge stigma within the football community, and not talking about mental health costs lives. The solution isn't just about awareness, it's about knowing how and where to access services. The partnership is designed not only to encourage people to talk about mental health but also to signpost them to relevant services, which is crucial in recovery.
The message has reached a huge audience through exposure at the home ground, social media platforms and streaming services reaching well over 100,000 people. Through promoting mental health awareness and crucially, referring to services, this partnership has resulted in members of the football community accessing KPG mental health services that have said they otherwise wouldn't have reached out for support.
We are proud to be partners and will continue to collaborate to facilitate real change for this critical issue.