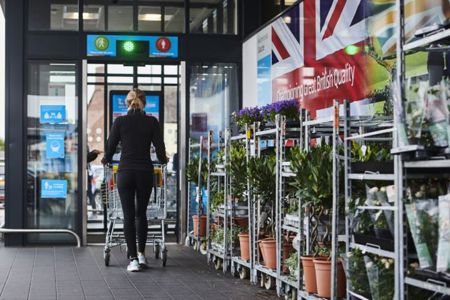 ---
PROJECT TEAM DISSEMINATION
RNIB (Royal National Institute of Blind People)
---
From the start of the coronavirus pandemic, RNIB (Royal National Institute of Blind People) innovated to create new relationships and launch urgent initiatives ensuring blind and partially sighted people could get food and essentials. People with sight loss faced challenges with social distancing and the physical changes made to streets, shop layouts and processes. Calls to RNIB's Helpline reached more than 1,000 a day at the height of the initial national lockdown with a high proportion of callers facing challenges getting food in store and securing online delivery slots.
RNIB's response was rapid and three-pronged:
- A ground-breaking partnership with DEFRA to secure priority delivery services from two major supermarkets, exclusively for shoppers with sight loss.
- Engaging and educating multiple sectors across retail, hospitality, travel, and sport providing guidance, enabling customers with sight loss to access products, goods and services.
- An unprecedented initiative with food wholesaler Brakes to make deliveries direct to blind and partially sighted people.
We have now reached more than four million employees across the UK, through our suite of tailored guidance. The DEFRA scheme has benefited more than 350 blind and partially sighted customers in securing priority online delivery slots referred to Tesco and Iceland.