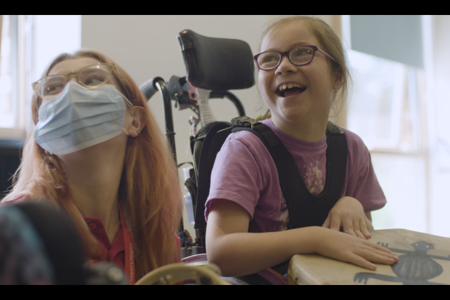 ---
NOAH'S ARK CHILDREN'S HOSPICE - COVID RESPONSE
The 10 Group
---
Agency: Charity partner: Noah's Ark Children's Hospice

In March 2020, as fundraisers were cancelled throughout the country, it seemed that Noah's Ark Children's Hospice would be devastatingly impacted. The charity, which helps support London's most unwell babies and children, projected a loss of over £2million worth of income, from an annual turnover of around £3.5million. Having invested in The Ark, a new state-of-the-art building in September 2019, Covid could have brought the charity to its knees.
At the same time, Elaine Stern, CEO of integrated content agency The 10 Group posted on LinkedIn offering pro bono support to a charity who was struggling due to the pandemic, having experienced the impact of coronavirus directly when her husband was hospitalised earlier in the year.
What started as a social media post turned into two national creative campaigns, featuring an all-star line-up of celebrities including Spurs footballers and ex-Doctor Who actor Peter Capaldi, and a fundraising total of over £2.1 million. Enough to not just wipe out the fundraising deficit, but cover the annual costs of the hospices entire fleet of nurses and carers for the year ahead.
Along with the donations, the partnership created a new community of fundraisers and a best practice for marketing activity.