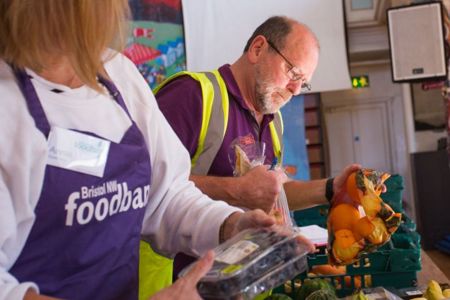 ---
NEIGHBOURLY COMMUNITY FUND AND FOUNDATION
Neighbourly and partners (M&S, Lidl, Aldi, Nutricia (Danone), Coca-Cola European Partners, giffgaff, Southern Coop & HEINEKEN)
---
Agency: Charity partner: The Neighbourly Foundation

The Neighbourly Community Fund was launched in March 2020 as an emergency response to Covid-19, enabling businesses to channel funds to small local charities supporting the most vulnerable groups affected by the pandemic.
Partnering with M&S, Lidl, Aldi, Nutricia (Danone), Coca-Cola European Partners, giffgaff, Southern Coop and HEINEKEN, £1.2M was raised and distributed as 400 emergency micro-grants to over 3,100 local charities, supporting over 1 million people at a time of unprecedented crisis.
Following the success of the fund and a need for a more sustainable source of emergency grant funding for local charities, Neighbourly's charitable arm 'The Neighbourly Foundation' was created and is now linked to multiple corporate fundraising programmes, allowing businesses to have a wide-ranging impact, supporting small charities across the UK and Ireland on a long-term basis.