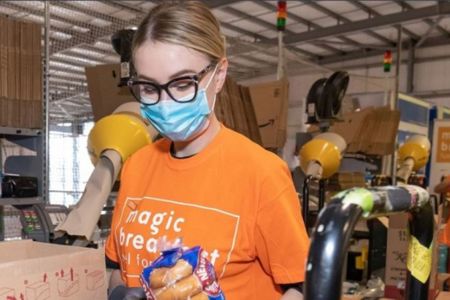 ---
MAGIC BREAKFAST & AMAZON'S HOME DELIVERY BREAKFAST PACKS
Amazon
---
Agency: Charity partner: Magic Breakfast

Child poverty levels are the highest they have been since 1999. Even before the pandemic, 1.8 million school children in the UK were at risk of morning hunger. A hungry child cannot learn. Hunger is a barrier to education. Since May 2020, including the school holidays, Amazon has delivered almost 3 million breakfasts to families around the country.
In response to school closures, Magic Breakfast's long-term partner, Amazon, provided critical strategic, fulfilment and delivery support, working with the charity to repurpose their entire delivery model. As a result, Magic Breakfast were able to offer breakfast provision for vulnerable families at home. Each child at a Magic Breakfast partner school was, and continues to be, entitled to a fortnightly pack consisting of a box of cereal and/or porridge, milk vouchers, a packet of bagels and a large catering tin of beans, that Amazon has been dropping at their doorstep.
By providing this service, Magic Breakfast and Amazon have been able to support the physical and emotional wellbeing of families by ensuring children have access to a nutritious breakfast.