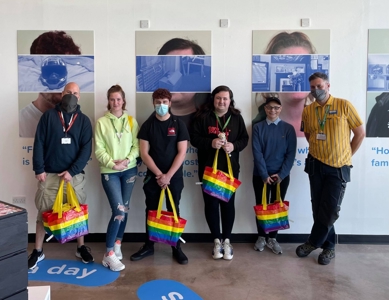 ---
IKEA & Barnardo's
IKEA
---
Client: Barnardo's

Over 10,000 young people leave the care system every year, often with little to no family network and in unstable housing situations.
•33% of care leavers become homeless within 2 years of leaving care; •40% of care leavers aged 19-21 are not in positive destinations compared to 10% of their peers; •35% of care leavers live on their own with loneliness and isolation and no support.
Since 2018 through the strategic work of our partnership, IKEA and Barnardo's are supporting these young care leavers to learn independent living skills to improve their lives at home, while trying to have a long-term impact on the system.
IKEA funded three projects last year: •LifeLabs – a website full of content and advice for life at home skills; •Discover Digital – a pilot project supporting young people with digital skills for education, employment and training; •No Place Like Home advocacy report – highlighting the experiences of care leavers' accommodation and calling on the government to make changes.
The voices of care leavers have been central to building our partnership. LifeLabs was co-created with care experienced young people and Barnardo's hired a care experienced young person to manage the No Place Like Home report.