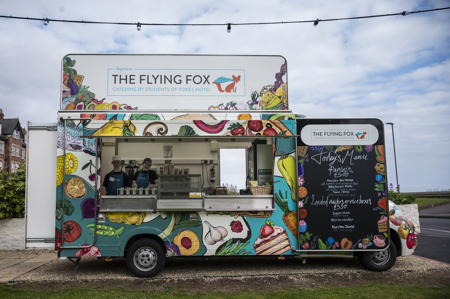 ---
Hilton, Hilton Global Foundation, and Hilton UK Foundation Partner with Aurora Foxes to Help Students with Learning Difficulties Find Work
Hilton, Hilton Global Foundation, and Hilton UK Foundation
---
Client: Aurora Foxes

Over eight years, Hilton has partnered with Aurora foxes, a catering college and training hotel for young adults with learning disabilities. The overall aim of Aurora Foxes is to equip these young adults with life and employability skills they need to be 'Work Ready,' and 'Life Ready.' The close partnership Hilton has established with Aurora Foxes supports them to do so.
Hilton's partnership with Aurora Foxes provides learning and employment opportunities through a two-week work placement which gives students the opportunity to demonstrate skills in food service and food preparation with the potential for them to progress into paid employment after they graduate.
Further, through a grant from the Hilton Global Foundation, in April 2022, Aurora Foxes launched the Flying Fox food truck, a mobile catering truck which aims to broaden the skills of the students giving them hands-on experience with outdoor and off-site service and food preparation, hygiene and storage as well as carry the Aurora Foxes name further. To date, Hilton has hosted over 30 work placements, currently employs 10 Foxes graduates in 8 hotels, and has provided 80+ learning and career growth opportunities for students through the Flying Fox food truck.