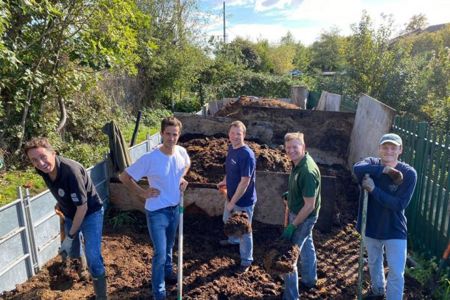 ---
GIVING YOUR WAY
Octopus Group
---
Agency: Charity partner: Octopus Giving

Giving Your Way is our initiative to increase employee engagement in volunteering. It has been designed to facilitate the growth of charitable behaviors as part of our day-to-day culture; something we believe has a mutually positive impact on the causes receiving support and the well-being of our staff.
Initially, we set out to encourage team-based volunteering but the pandemic made group activities difficult to organize. In response, we pivoted our delivery model to promote local/remote volunteering and our staff responded with overwhelming enthusiasm. Over the last year, Giving Your Way has facilitated a surge in local neighbourhood volunteering and remote skill-sharing, helping both our partners and communities overcome the challenges of Covid-19.
To capture the time people were giving through volunteering, we significantly improved our data recording methods. In 2020, our employees volunteered over 2,000 hours, 1,280 of which were part of Giving Your Way. On average, that means Octopus employees were volunteering around 5.5 hours every single day!