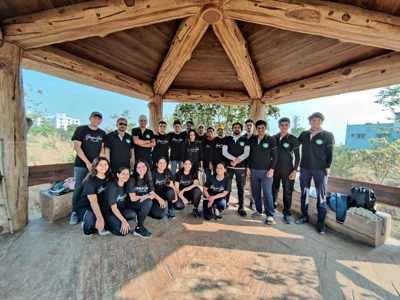 ---
GfG for Community Development
iResearch Services
---
Client: Giving for Good Foundation (GfG)

iResearch Services is a global data and insight-driven thought leadership agency. Research is at the heart of everything we do, with evidence-based research knowledge empowering brands to connect with their audiences to build digital trust and be respected as thought leaders. Thought leadership enables brands from all sectors to become powerful authorities, helping them to deliver influential, impactful, insight-based opinions. We help clients to unearth customer challenges and tackle topics to drive business and societal change.
iResearch Services established the Giving for Good (GfG) Foundation in 2018 to help marginalised sections of the community meet their full potential. Despite our global expansion to countries including the UK and US, we always sought to support and care for the society in which the company was founded – therefore, the Foundation is based in Pune, India, helping local communities.
The team at the GfG Foundation worked tirelessly in 2021-2022 to support the community in Pune by focusing on three key areas: education, health, and the environment. By engaging with agencies and like-minded organisations to foster self-sustaining change, GfG supports sustainable development that positively impacts society and pursues initiatives to protect the environment, systemically as a corporation and personally as employees.