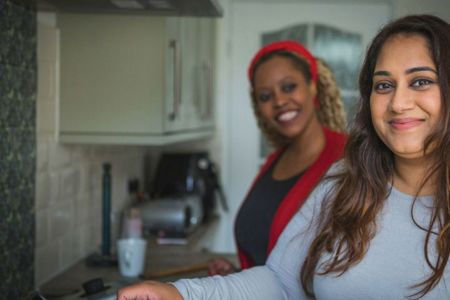 ---
GAP HOMES
Saint Gobain
---
Agency: Charity partner: Barnardo's

Leaving home for the first time can be frightening for any young person. For care leavers it can be overwhelming.
Without family support networks, and with the majority having experienced childhood trauma, care leavers perilous situations are compounded by incredibly poor accommodation options.
A shortage of housing means 1 in 4 young people leaving care in the UK are being placed in accommodation deemed 'unsuitable', with a third becoming homeless within two years.
United by the belief that a safe a place to call home is a fundamental right, Barnardo's and Saint-Gobain joined forces to pilot a new model to deliver transformative impact.
Together we have built our first two Gap Homes in Renfrewshire providing young people with a space to feel proud of, and support to make a successful transition to independence.
Our Gap Homes have provided a life-line during lockdown, supported young people to achieve their dreams and ambitions, and have even helped care leavers to keep their own family together.
With plans to build 50 Gap Homes over the next five years, we are incredibly excited the potential of the project to transform the lives of hundreds of young people leaving care over the coming decades.