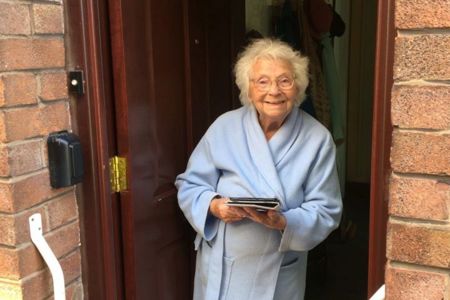 ---
DEVICESDOTNOW
Future Dot Now
---
Agency: Charity partner: Good Things Foundation

There are currently 1.9 million households in the UK without access to the internet, according to the Office for National Statistics. There has always been a digital divide in this country, but when the UK went into lockdown in March 2020 digitally excluded people were left more vulnerable and isolated than ever before.
In a rapid response to this national emergency, FutureDotNow and Good Things Foundation coordinated the national initiative DevicesDotNow. Working with a network of hyperlocal community hubs, DevicesDotNow identified and distributed over 10,000 devices and internet data packages to some of the UK's most vulnerable people in just 5 months, enabling them to shield, self-isolate, and stay at home safely during Covid-19.
As our project involved supporting many of the country's most vulnerable people whilst they were shielding, we made every effort to keep beneficiaries and community volunteers safe, working remotely with beneficiaries where possible to reduce any potential risk. DevicesDotNow is a powerful example of how to deploy an emergency-response national campaign, helping some of society's hardest to reach individuals in a time of great uncertainty. The campaign saw significant media coverage and has influenced the direction of Good Things Foundation's work following the project.