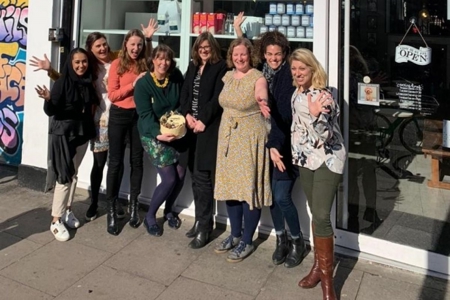 ---
DELOITTE UK RESPONSIBLE BUSINESS TEAM - ONE MILLION FUTURES PROGRAMME
Deloitte
---
Deloitte's purpose is to make an impact that matters. Our UK One Million Futures (OMF) programme has been at the heart of this.
Launched in 2016, the ambition was to impact a million futures in five years through volunteering, fundraising, pro-bono support and partnerships with schools, charities and social enterprises. Thanks to our Responsible Business (RB) team, which led the initiative, and thousands of Deloitte colleagues, we exceeded our milestone a year early in May 2020.
OMF has helped disadvantaged young people to build valuable skills, access vital education and recognise their potential.
In all, we formed more than 100 partnerships, which was twice the original goal. Our employees dedicated over 121,000 volunteer hours and completed pro-bono work worth almost £3million. More than £11.7million was raised to support local communities, we had hoped to hit at least £1million a year.
This success has led to OMF being launched globally and Deloitte UK now has a new ambition of five million futures by 2030.
While the numbers are impressive, they represent something more important, better lives. OMF has raised the aspirations of a million people who can now look forward to a brighter, more rewarding future.