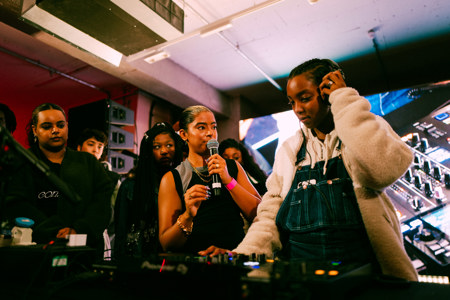 ---
DAZED LIVE in aid of Centrepoint
Dazed Media
---
Client: Centrepoint

DAZED LIVE was a unique collaboration that fulfilled the aims of both Dazed Media and Centrepoint. It promoted and celebrated diversity and inclusion of all young people; supported and inspired young people to access education and career opportunities; and raised awareness of youth homelessness and the work Centrepoint is doing to tackle it. All whilst raising an incredible total; over £35,000.
To celebrate their magazine's 30th anniversary, Dazed hosted DAZED LIVE, an interactive media festival that donated all ticket proceeds to Centrepoint. The two-day event reflected Dazed and Centrepoint's passion for empowering young people of all backgrounds and focussed on making media, music, art, fashion and more, accessible. 2,000 16-25 year-olds, including 30 Centrepoint residents, accessed workshops, learned invaluable skills from industry experts and explored potential careers. For Centrepoint residents this unique opportunity truly broadened their horizons. Centrepoint alumni, Brookemorgan, also spoke passionately at the event's Hidden Homelessness Panel, highlighting the invisible issue.
Dazed continue to harness the momentum of DAZED LIVE, setting up mentoring for Centrepoint attendees who were inspired to explore career opportunities in media and the arts. Alongside the event, Dazed's 30th Anniversary Print Sale also continued to raise both valuable funding for, and awareness of, Centrepoint.