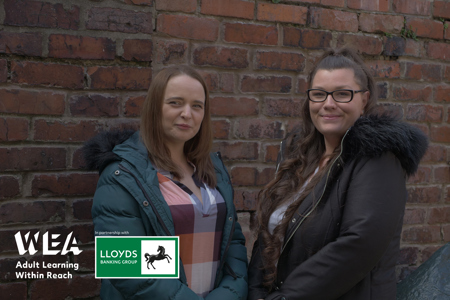 ---
Connecting Communities
Lloyds Banking Group
---
Client: WEA

Lloyds Banking Group (LBG) and WEA, the leading adult education service in the UK, have worked in partnership for 6 years to improve the lives of socially-disadvantaged communities. These communities were some of the hardest hit during the Covid-19 pandemic. In 2020-2021, the partnership refocused to overcome the significant impact caused by the pandemic.
£168,820 of funding and 129 volunteers over two years supported national and local projects. From providing students with the devices, data and skills needed to overcome digital exclusion, working with long-term unemployed to improve their employability to providing specialist support to students from BAMER backgrounds or with learning disabilities.
A quarterly steering group including senior leadership teams from both organisations kept projects on track and provided expertise throughout.
The financial resources provided by LBG funded vital lifelines for marginalised communities most impacted by the pandemic. Over 900 students attended WEA courses, over 100 students benefited from devices and data to stay learning online and 2600 benefited from Facing Change Together courses. Increasing motivation, self-confidence and resilience.
At a time of national emergency the WEA-LBG charity partnership combined resources and expertise to create real change that individually would not have been possible.