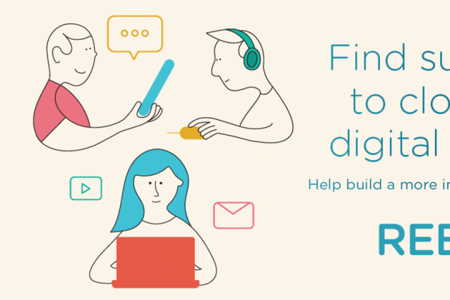 ---
CLOSING THE DIGITAL DIVIDE IN THE PANDEMIC
Charity partner: FutureDotNow
---
Agency: Accenture and Nominet

An estimated 11.9 million people (UK Parliament, 2020) in the UK lack the skills they need to use the internet, and around 17.2 million lack digital skills for work (Lloyds, 2020). Another 2 million households are digitally excluded; meaning they don't have access to the devices or connectivity needed to access healthcare, education or to contact friends and family (Evening Standard, 2020). These people were some of the worst hit when the Covid-19 pandemic struck.
Accenture responded to this challenge in a three-pronged way:
1. Co-founded and collaborated with a consortium of employers and charities through FutureDotNow to encourage over 100 organisations to close the digital divide
2. Supporting the DevicesDotNow campaign to raise corporate donations to plug the devices and connectivity gap at the beginning of the Covid crisis, helping over 11,000 people access devices. Accenture donated nearly 1,000 new and pre-used devices. To create more systemic solutions, we partnered with Nominet to establish the Reboot project, helping community organisations to stand up device donation and refurbishment drives.
3. Upskilling 94,000 people who had been furloughed or in need of digital skills for work through our free Accenture Digital Skills courses as part of the Department of Education's Skills Toolkit