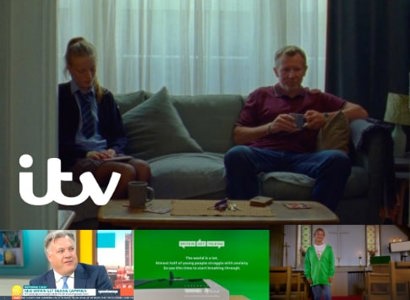 ---
Britain Get Talking
ITV
---
Client: Mind, YoungMinds and SAMH

In 2019 ITV created a partnership with the charities Mind, YoungMinds and SAMH to help tackle the mental health challenges that are faced by millions of people. Together we launched Britain Get Talking, a campaign encouraging people to look after their mental wellbeing by connecting more with their friends and family. Each year we've adapted the campaign to address the different needs of our audiences.
In 2022 we focused on the rise in mental health issues amongst young people. We set out to encourage parents to keep talking to their teenagers no matter how hard it might seem. The campaign was a huge success, resulting in 7million people either taking the time to talk, or putting in extra effort to encouraging someone to open up.
The success of the campaign demonstrated the partnership working at its best. The combined expertise of Mind, YoungMinds and SAMH gave us a deep understanding of the issues. ITV turned that insight into a campaign that parents found real and relatable, and that gave them the encouragement they needed to keep going.