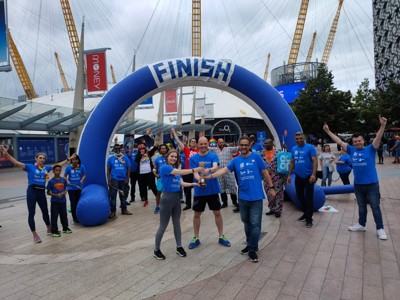 ---
Bringing Communities together to Improve Mental Wellbeing
Co-operative Group Limited
---
Client: Mind, SAMH (Scottish Association for Mental Health), and Inspire

Co-op is partnering with Mind, SAMH (Scottish Association for Mental Health) and Inspire to raise £8m to bring communities together to improve mental wellbeing.
Co-op colleagues have pulled together showing fantastic engagement with the charity partnership to raise a phenomenal £4m in 2021, bringing the total fundraising for our partnership to £7m since October 2019.
Employee engagement has comprised: · Two UK-wide fundraising campaigns involving teams from Co-op's 2,500 food stores and 800 funeral homes · Large-scale colleague-led fundraising initiatives such as the Million Pound Mile · Smaller-scale colleague-led fundraising initiatives · Challenge events
Fundraising for Mind, SAMH and Inspire has helped Co-op colleagues strengthen connections and give back to local people and communities.
Strong employee engagement has led to record fundraising. Mind, SAMH and Inspire have been able to create new mental wellbeing services in over 50 communities across the UK, which have already supported over 8,000 people.
We've also delivered innovative research into community resilience. We're using this research as a platform to call on governments across the UK to recognise the importance of community resilience in policy making.