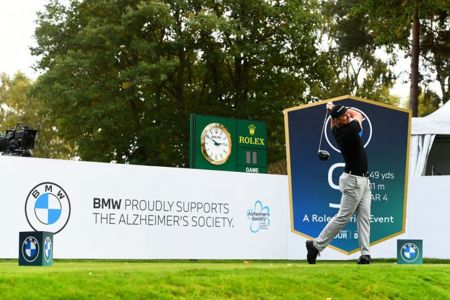 ---
BMW GROUP UK & ALZHEIMER'S SOCIETY
BMW Group UK
---
Agency: Charity partner: Alzheimer's Society

The BMW Group UK + Alzheimer's Society 'Connect to Care' partnership has raised £308,000 to date to fund the charity's support services such as Dementia Advisors as well as helping colleagues to have a better understanding of the condition and become advocates for dementia through the 'Dementia Friends' programme.
Connecting people is at the core of both organisations: the BMW driving experience connects customers to their jobs, the wider world and their loved ones and through the partnership, BMW Group UK employees have helped connect those affected by dementia to relevant advice and support services.
Through 2020, colleagues raised £207,000 through innovative virtual fundraising, with fundraising used as a tool to connect colleagues despite the physical separation.
The partnership has also gained press and TV coverage at the BMW PGA European Tour at Wentworth, an event sponsored by BMW. As well as fundraising, broadcasters, players and fans were all involved in spreading the message of the partnership, and helped to signpost the public towards support services should they know someone affected by dementia who needed support in arguably the most challenging year for people living with dementia.