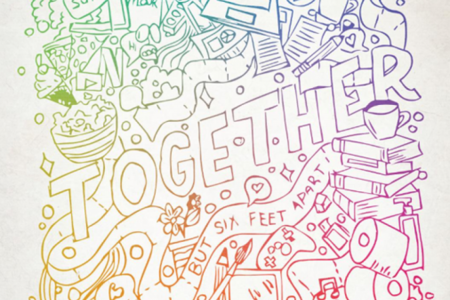 ---
BEYOND WORDS
The Bupa Foundation
---
Agency: Charity partner: Mind, The National Literacy Trust and Cheltenham Festivals

The language of 2020 was kindness...
It said 'I love you' in a bag of shopping left on a doorstep
It said 'we'll get through this' in a pair of smiling eyes behind a mask
It said 'be strong' in a messy rainbow stuck in a window
Exert from Grace's poem, Beyond Words participant.
Recognising the need to support young people's emotional wellbeing, the Bupa Foundation, Cheltenham Festivals, National Literacy Trust and Mind partnered to launch Beyond Words a national creative writing initiative to support young people's mental wellbeing during the pandemic.
We chose a broad theme of 'My 2020' and worked with award-winning poets and authors to produce free tutorials and resources. Participants could share their thoughts and experiences through writing, art, music, spoken word or multimedia.
The Bupa Foundation donated to the partner charities, in recognition of the submissions.
73% of young people who took part said it showed them how writing can help express their feelings and thoughts. Half said Beyond Words made them realise how writing can make them feel better.
"It made me feel like I could make a difference to others that may have gone through the same thing as me".
www.bupafoundation.org/Beyond-Words-gallery/