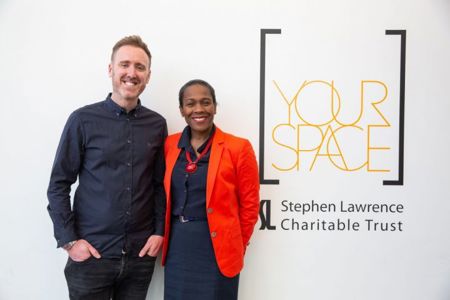 ---
#BEMOREINCLUSIVE
urban
---
Agency: Charity partner: Blueprint for All

Architecture, like so many other chartered professions, is experiencing significant challenges with diversity and inclusion. Blueprint for All, (formerly known as the Stephen Lawrence Charitable Trust) has developed a flagship programme, 'Building Futures' which honours the legacy of Stephen Lawrence, an aspiring Architect at the time of his racist murder in 1993. To date, 152 Architects have been funded to complete their studies to become Architects.
Blueprint for All now supports an alumni of 350 young people from disadvantaged and under-represented background via mentoring, bursaries, networking opportunities and work experience on the journey to completing their degree and working with urban they receive unprecedented access to Part 1 or Part 2 placements and jobs, a key barrier to accessing a career within the built environment. The charity's 'Building Futures' programme works with more than 80 architecture practices and others within the built environment sector to ensure that they receive the necessary support to succeed.
'Your Space', the iconic centre built as a memorial to Stephen Lawrence, which is located in Deptford, provides funding for the charity to continue funding this ground-breaking programme via
income generated from co-working, event space and offices.
The charity is funded by the generous support of public donations, partnering architecture practices and organisations who share the mission to ensure that every person has access to opportunity and support in order to flourish in a society that values them regardless of race, ethnicity or background.