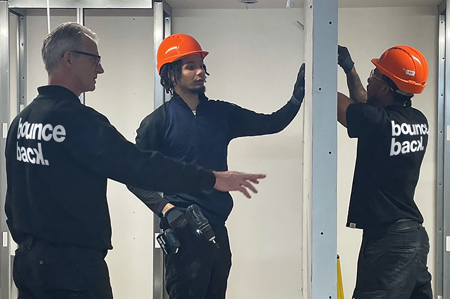 ---
Applying Corporate Thinking to Drive Charity Resilience Through the Pandemic and Beyond
Columbia Threadneedle Investments
---
Client: Bounce Back Foundation

Columbia Threadneedle Investments (CTI) and Bounce Back have been working in partnership since 2018. The partnership has enabled both organisations to meet our common objectives of driving positive social change and empowering disadvantaged individuals to meet their potential regardless of background or the barriers they may face. We have worked tirelessly together to support disadvantaged ex-offenders to gain qualifications that will help them find employment, begin to reach their potential, and play a positive role in society.
However, the opportunities presented by the Covid-19 pandemic have allowed a routine partnership to develop into so much more. We have become 'family' with weekly calls and CTI have become integral to the success and strategic thinking of Bounce Back. CTI have strived to really understand every aspect of Bounce Back's business and provide expert advice and support to them for literally any issue or opportunity that might arise. In return, Bounce Back participants have helped to build the resilience of CTI employees and help them navigate the challenges of lockdown and the return to work.
We are very proud of this strong partnership and will continue to work together to deliver social change and opportunities going forward.