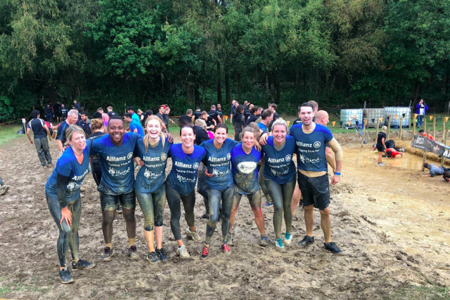 ---
ALLIANZ AND MIND CHARITY PARTNERSHIP
Allianz Insurance plc
---
Agency: Charity partner: Mind

In 2019, Allianz chose Mind - the mental health charity as their charity partner for the next three years. Together we outlined three objectives for our partnership; to raise £1m over three years; to use the partnership to make Allianz a workplace where mental wellness and resilience is championed and to raise awareness of the Mind partnership and mental wellness.
We are incredibly pleased that two years into our partnership we are ahead of target, having raised over £700,000 to fund vital mental health services; surpassed our KPI for workplace wellbeing, with 83% of employees rating Allianz highly against the statement :Our organisation cares about my wellbeing and my mental health, an increase from 70% in 2019; and secured over 55 pieces of external coverage, helping raise awareness and reduce stigma.
Although our partnership ends in December 2021, our partnership is leaving behind a legacy; a culture of openness< a strong internal support network, a senior leadership team that understands the importance of good mental health and the steps to take to achieve this. We're incredibly proud of what we've achieved together.