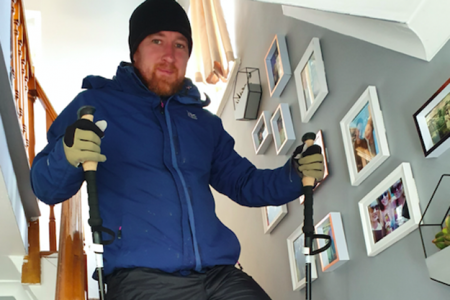 ---
AARON KIRKHAM
Coventry Building Society
---
Agency: Charity partner: Royal British Legion

Aaron Kirkham has boundless energy, enthusiasm and commitment to supporting those less fortunate than himself. He manages to not only come up with novel ways to fundraise, but is also inclusive in his approach, reaching out to get others involved. A perfect example was his 'Round the World in 80 Days' Challenge which saw 80 colleagues choosing how they could get involved - walking, running, or cycling - to cover the whole distance together, even during lockdown.
He is also a dedicated Community Champion for the business, encouraging his team to volunteer their time to support schools and charities. His enthusiasm is infectious and he has such a positive influence on those around him.
Outside of work too, his commitment to fundraising knows no bounds with him successfully raising over £85000 over the last few years and covering 2500 miles within his challenges. A true inspiration to us all.