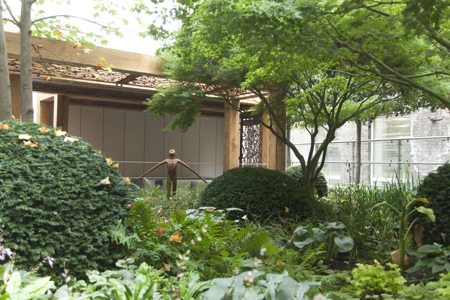 ---
A partnership powered by 15 years of exceptional paediatric care
Morgan Stanley
---
Client: Great Ormond Street Hospital

A partnership between GOSH Charity and Morgan Stanley has been powered by the joint purpose of ensuring that seriously ill children have the very best start in life. In 2022, our partnership celebrated its 15 year and £15m milestones.
A partnership that built a world-class clinical building, renovated crucial family accommodation and transformed outdoor facilities at GOSH, continues to deliver sustainable, impactful programmes focused on children's health, education and skills development.
As GOSH's longest standing corporate partner, Morgan Stanley has supported the charity and hospital well beyond just fundraising. Through volunteering their time, skills and strategic support, Morgan Stanley employees have given thousands of hours in the hospital's activity centre, built the foundation of the charity's property strategy, invested in GOSH employees to address skills gaps and much more.
Our partnership has played a key role in GOSH being a international leader in paediatric care and medical research. The legacy of our partnership will continue to impact thousands more children in the years to come.