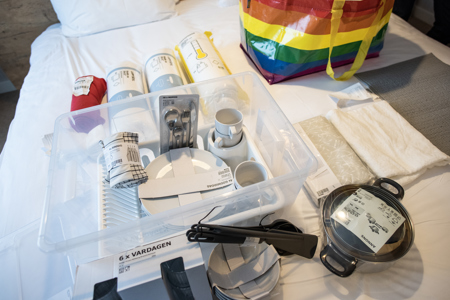 ---
A better everyday life for rough sleepers: GLA, Crisis, St Mungo's, Ikea, Asda & the Good Things Foundation
IKEA, Asda, and the Good Things Foundation
---
Client: Crisis UK and St Mungo's

For five winters, the GLA has run a Rough Sleeping campaign. The key aims of the campaign have always been to raise awareness of how rough sleeping is being tackled in London and to engage Londoners with solutions, including donating via TAP London and referring rough sleepers via StreetLink.
Rough sleepers have been hit hard by the cost of living crisis, making this campaign vital. But, given internal data from this summer that shows a fair percentage of Londoners are less likely to donate to charity than they previously did, the GLA had to change its approach.
By enlisting high-profile businesses – IKEA, Asda, and The Good Things Foundation – the GLA was able to provide urgent support to rough sleepers without just relying on public donations.
The GLA obtained £80,000+ worth of products through outstanding partnerships. These items included homeware, food, toiletries and mobile devices, and were given to 150 people leaving Crisis at Christmas accommodation on 24th January 2023.
This has been an entirely unique partnership for the GLA and has exceeded KPIs. But, most importantly, it has made an already difficult period much easier for rough sleepers, ensuring they have the supplies they need to settle into permanent accommodation.