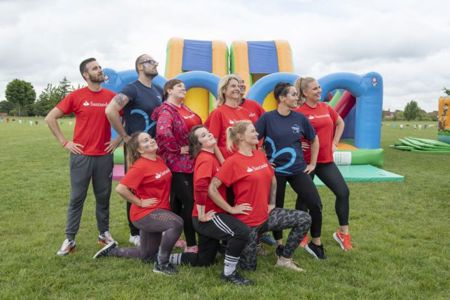 ---
SANTANDER UK AND ALZHEIMER'S SOCIETY: CREATING A DEMENTIA-FRIENDLY BANK
Santander UK
---
Agency: Charity partner: Alzheimer's Society

One million people will be living with dementia in the UK by 2025, making dementia one of society's greatest challenges. Banking is one of the biggest challenges that people affected by dementia (PABD) face.
In 2019 Santander UK and Alzheimer's Society (AS) launched a unique, sector-leading partnership. We're creating the UK's best dementia-friendly bank, resolving PABD's most challenging banking issues.
Objectives:
- Maximise Santander's positive impact in communities
- Make Santander the bank that best supports PABD
- Improve Santander employees wellbeing and understanding of dementia
The partnership is truly collaborative, with two AS colleagues seconded into the heart of Santander full-time, using their expertise to challenge and influence product and service design across Santander.
Every aspect of the partnership is led by the Santander Dementia Steering Group (comprised of PABD: Santander staff, customers and AS service users), ensuring the partnership truly benefits PABD.
We've made huge impact for PABD:
- Dementia-friendly culture: 50% of colleagues are Dementia Friends; 129 specially trained Dementia Ambassadors
- Introduced several supported banking options
- Supported hundreds of PABD during Covid-19, combatting loneliness
- 1.4million fundraised; an additional £1.5million donated by Santander to AS's Covid-19 emergency appeal
Steering Group carer: The alliance between AS and Santander is powerful, rare and visionary.