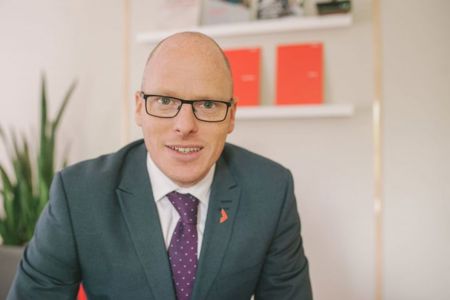 ---
NATHAN MOORE
Andrews Property Group
---
Agency: Charity partner: Andrews Charitable Trust

Nathan Moore has been a top performer in the company for the past 7 years. His success belies his struggles as a young person leaving the care system and finding his way in the world without family.
Many people would want to leave this behind, but when ACT announced Establish, buying homes for care leavers, Nathan immediately volunteered. In no time he was supporting the project charities, galvanising early fundraising drives, and organising house launch events to intentionally inspire Andrews staff involvement. Personally, he trained as a mentor and has supported 3 young people.
The Company created the role of Establish Ambassador to recognise his passionate advocacy for volunteering. In 2020, he applied for and was accepted as a Trustee of ACT to be able to influence Establish and engagement with Andrews in more strategic ways. Using his professional expertise, he has negotiated and secured ACT's first ever loan, to be able to buy more homes.
The speed with which Nathan has built knowledge and skills relating to charity work have not affected his performance at work. Nathan was a top performing Financial Advisor in Andrews again in 2020, continuing to drive the profits that support the Establish project.