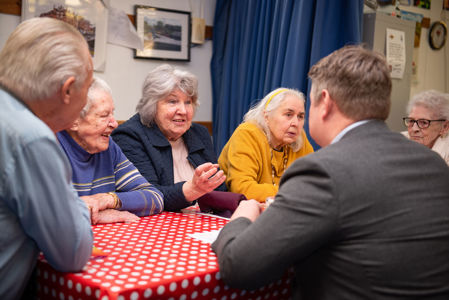 ---
Keeping older people safe and warm at home with Age Scotland and SGN
SGN
---
Client: Age Scotland

Many older people face unique challenges in keeping safe and warm at home. That's why gas network company SGN has partnered with Age Scotland to help older people across Scotland use energy safely, affordably and efficiently.
We're investing over £400,000 in this pioneering partnership to reduce fuel poverty and increase carbon monoxide awareness among one of the most at-risk groups in our community. Together, we aim to support around 80,000 older people across Scotland over four years.
Our partnership with Age Scotland is already exceeding expectations and we've been able to support more older people in year one than we thought possible.
In the first year, we've helped 19,561 Scottish households to maintain a safe and warm home – well beyond our original target of supporting 5,000 older people.
Our partnership has made such a profound positive difference to the lives of older people in Scotland at a time of such need, that it's inspired a national collaboration between our two organisations and Age UK, Age Cymru and Britain's three other gas networks. The new two-year partnership will see us support an additional 50,000 older people nationwide.