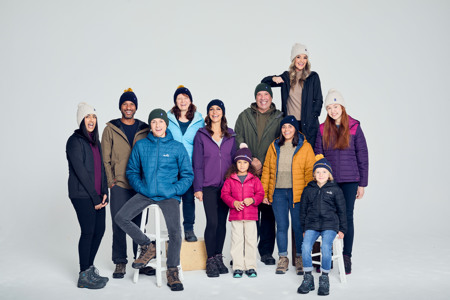 ---
Hats on for Mind - JD Outdoor and Mind
JD Outdoor
---
Client: Mind

Born from a shared belief in the power of the outdoors on mental wellbeing, the JD Outdoor and Mind partnership has inspired tens of thousands of people to get their 'hats on' and get outdoors for their mental health.
From November 2022 to February 2023, JD Outdoor brands GO Outdoors, Millets, Blacks and Fishing Republic sold bespoke Mind-branded hats to raise vital funds for Mind. The campaign featured four celebrity ambassadors – Helen Skelton, Julia Bradbury, David Seaman and Sean Fletcher – and five Mind lived experience volunteers, sharing conversations about how getting outdoors has had a positive impact on their wellbeing.
Since launching in November, the 'Hats on for Mind' campaign has been seen over 715M times, sold over 32,000 Mind branded hats and doubled the fundraising target, raising over £210,000!