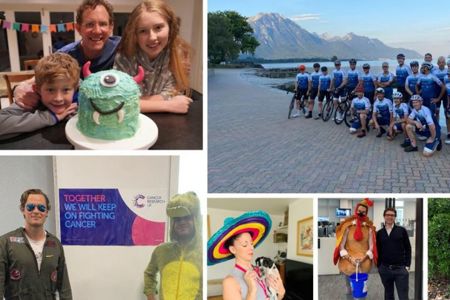 ---
CREDIT SUISSE CHARITY OF THE YEAR PARTNERSHIP WITH CANCER RESEARCH UK
Credit Suisse International
---
Agency: Charity partner: Cancer Research UK

In January 2020, Credit Suisse International chose Cancer Research UK as its UK Charity of the Year. The objective was to fund research into how immunotherapy could become a viable treatment option for more cancer patients. Currently it only benefits 10% of patients.
Credit Suisse employees aimed to raise £800,000 to fully fund the project. The impact of COVID-19 meant all face-to-face fundraising activity was put on hold from early March. Thanks to the innovative fundraising ideas of Credit Suisse employees they were able to fully fund the immunotherapy project and more. The additional money raised went towards the charity's vital public facing support services that help people worried about cancer. It will also go towards funding CRUK's Health Facilitator Programme in 2021/22, which offers tailored advice and support to health professionals in areas around the UK that need it most.
In recognition of the difficulties faced during the pandemic, Credit Suisse will continue supporting CRUK throughout 2021 with the aim of funding one year of the Health Facilitator Programme. This continued commitment, coupled with the fantastic amount of money raised in a particularly difficult year for fundraising, goes to show the dedication of its employees to the partnership.