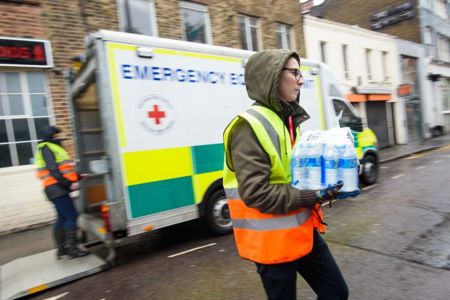 ---
AVIVA AND THE BRITISH RED CROSS: MAKING COMMUNITIES SAFER AND STRONGER IN UNCERTAINTY AND CRISIS
Aviva Group
---
Agency: Charity partner: The British Red Cross

Aviva and the British Red Cross (BRC) have been working together since 2016 with the shared aim of making the world safer and stronger in times of uncertainty and crisis.
As our strategic charity partner the BRC was one of the organisations whose insight helped shape the words of our new purpose with you today for a better tomorrow. With the pandemic taking hold, we knew it was time to work together like never before, to turn words into action.
At the start of the outbreak, Aviva and the Aviva Foundation acted fast to secure £10m of new community investment to support the BRC's coronavirus response. As one of the biggest single corporate donations ever received by the charity, this has enabled us to activate a range of impactful programmes with the BRC. We also effectively pivoted our previously planned work together for 2020 to effectively support communities affected by the crisis.
Our partnership will have a lasting legacy, but we aren't finished yet. Building on these lessons, the strong working relationship we have built, and grounded in our care for the people we serve, we are committed to being with communities today, for a better tomorrow.